Balanced Scorecard Essentials Overview
Is your organization struggling with developing a solid, implementable and executable strategy? Do you have a step-by-step methodology to assist you in the successful development of a strategic management system? If unsure of how to develop your strategy, this overview of the Balanced Scorecard will provide you with some insight of how this powerful framework can greatly improve your organization's current level of performance!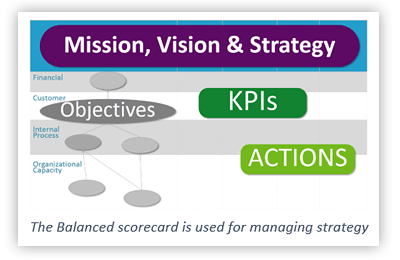 Hosted by Nichelle Granderson, Founder and Chief Strategy Officer of Balanced Scorecard Institute's (BSI) partner Strategy Plus (S+) Consulting and presented by BSI's Director of Training, Terry Sterling, this webinar is designed to take a high-level pass at the Balanced Scorecard Essentials 1-day strategy course. Based on the BSI's award-winning Nine Steps to Success™ framework, participants will be provided with a preview of the course to begin to understand the process of building a Balanced Scorecard the right way.
During this session, you will learn:
Basic understanding of the Balanced Scorecard
Basic understanding of the Nine Steps to Success™ framework
Exposure to some of the methodology utilized by BSI in helping organizations develop their strategy